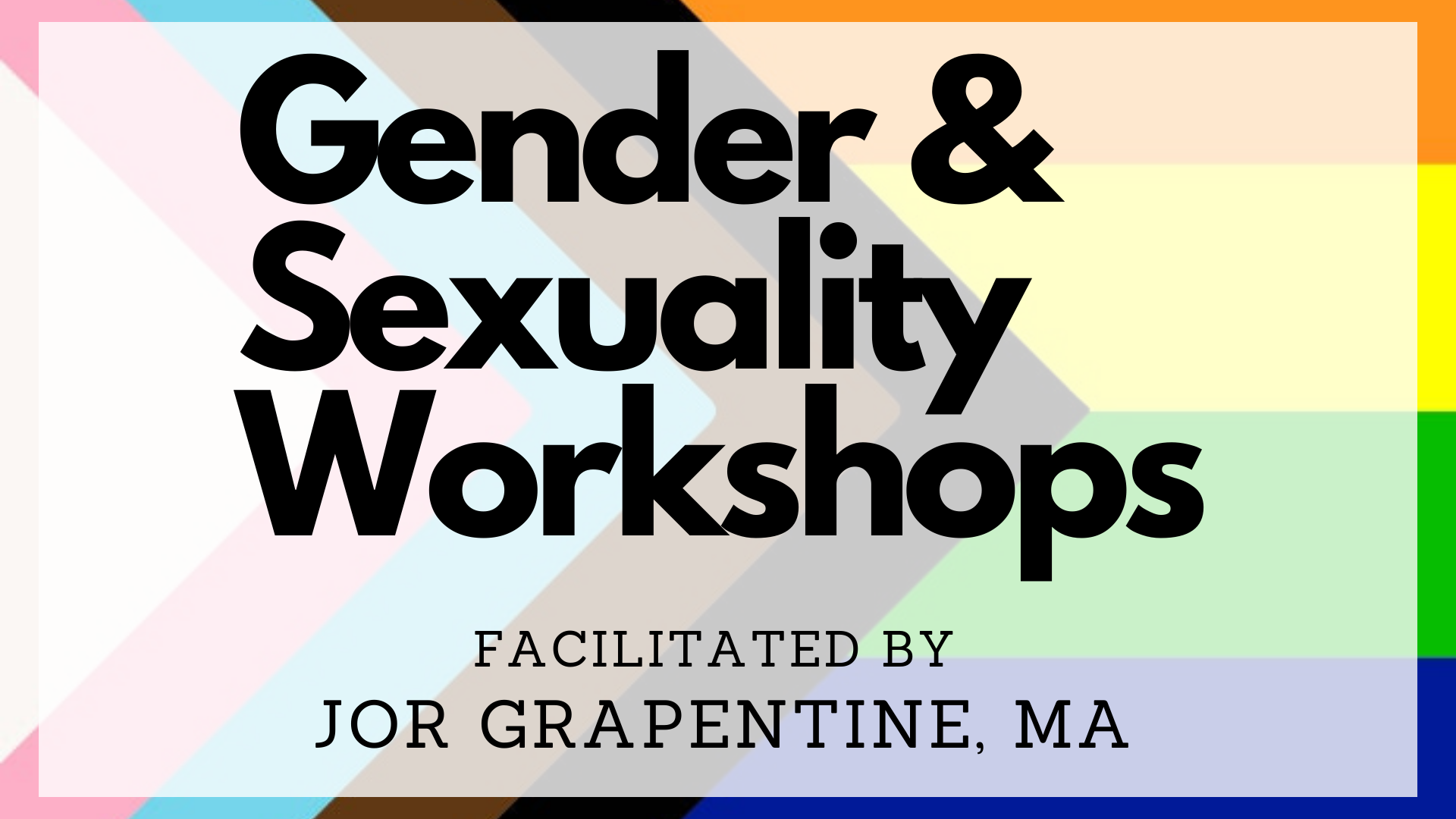 Powerful learning experiences can be insightful, engaging, and even fun. The trainings of The HUB Cultural Center are rooted in connection and promote the ideas and "ways of being" we believe to be important for a deeper sense of community, healing, and equity to emerge on our campus and in our world. We are excited to offer the following workshops, facilitated by Jor Grapentine:
Gender Unicorn Workshop (1 hour): This interactive workshop takes a deep dive into the Gender Unicorn and its real life applications. Use the links below to register.
Introduction to Pronouns Workshop (2 hours): This workshop is for anyone interested in learning more about gender pronouns, their significance to queer and trans communities, and gender inclusive language. Use the links below to register.
Trans & Non-binary Gender Identities Workshop (2 hours): This workshop provides participants with the knowledge necessary to support trans, non-binary, and gender questioning individuals at Sonoma State. Use the links below to register.
Going Beyond Diversity & Inclusion: Decentering Whiteness in Queer Spaces Workshop (2 hours):  Queer spaces are not exempt from the way racism and white supremacy permeate every aspect of our lives. This workshop is designed for anyone - specifically white LGBTQIA+ folks - to learn more about whiteness as a system of oppression and discuss their role in upholding oppressive whiteness in queer spaces at Sonoma State and beyond.
Drop in hours: Once a month, members of the SSU community are invited to stop by Jor's Zoom room to discuss questions and/or concerns related to gender and sexuality topics such as: 
Queer/trans inclusivity and justice in the classroom and programming
Referrals to on- and off- campus resources related to basic needs, gender, sexuality, and trans inclusive healthcare  
Creating trans/queer inclusive forms and surveys
​Use the links below to join the Zoom room: